Appointments, tasks and contacts can be marked as "private" in Outlook. Regardless of the access rights to the folder, this data is only visible to the person who set the private identifier. The owner of the data is identified by the user login.
For other users, the data is completely hidden, or for appointments only a placeholder is displayed. See also the settings for CalPrivatePlaceholder in Section 29.2.1, "Store Settings".

Caution

The private data is only hidden for other users with access rights to the folder, and is not displayed in Outlook. However, this does not mean that others cannot access this data. Marking as private therefore does not meet the usual requirements for security and data protection.
Other users with access rights to the folder can read the data as an XML file via IMAP. The following example shows a private appointment from a calendar that was subscribed to in an email account in Outlook.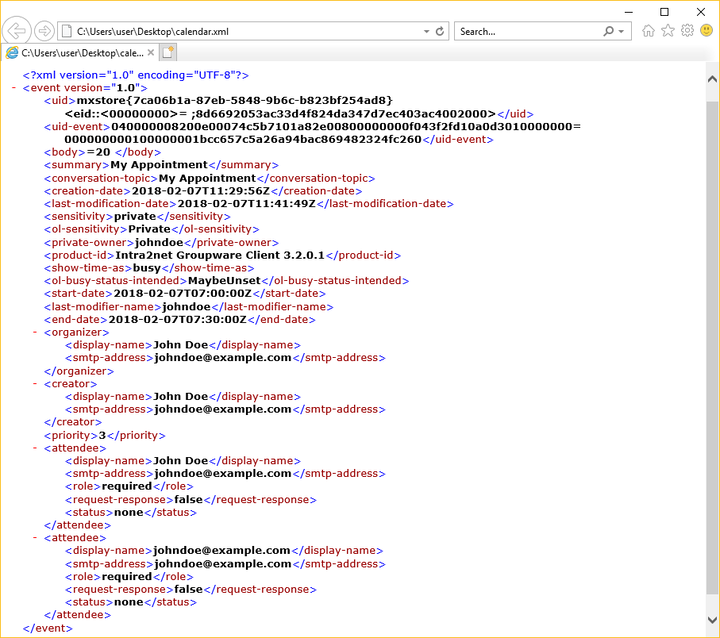 As one can see, apart from some not intuitively understandable information, all relevant dates of the appointment are readable in plain text.
As a secure alternative, it is advisable to alternatively create a separate folder for private data, and not to share it.