Results for dbl.spamhaus.org
Weekly statistics: 2023-10-15 - 2023-12-03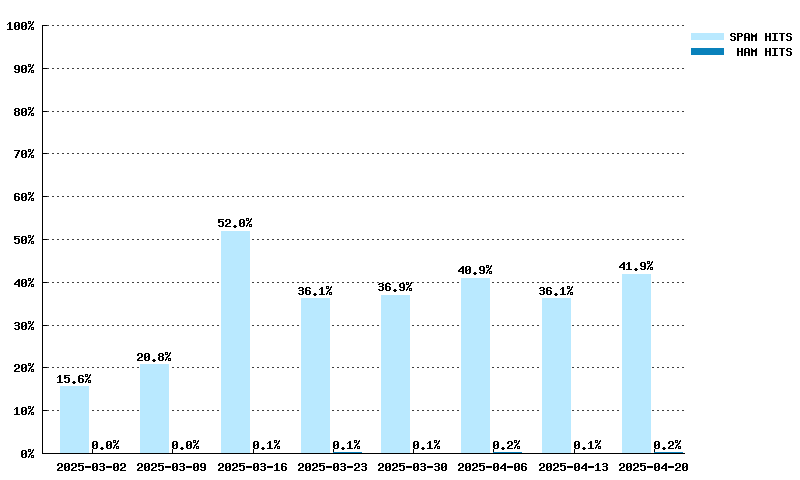 Intersection of dbl.spamhaus.org with other lists
Further information on SPAMHAUS DBL
The Spamhaus Domain Block List (DBL) is a realtime database of domains of spam landing pages and spam-sources, including known spammers, spam gangs, phishers, spam operations and virus/malware related services.
Spamassassin config
Probably available with Spamassassin 3.3.1.
View the data processing guide to learn more.
Visit the Blacklist Monitor mainpage for more blacklist statistics.