Results for zen.spamhaus.org
Weekly statistics: 2023-10-08 - 2023-11-26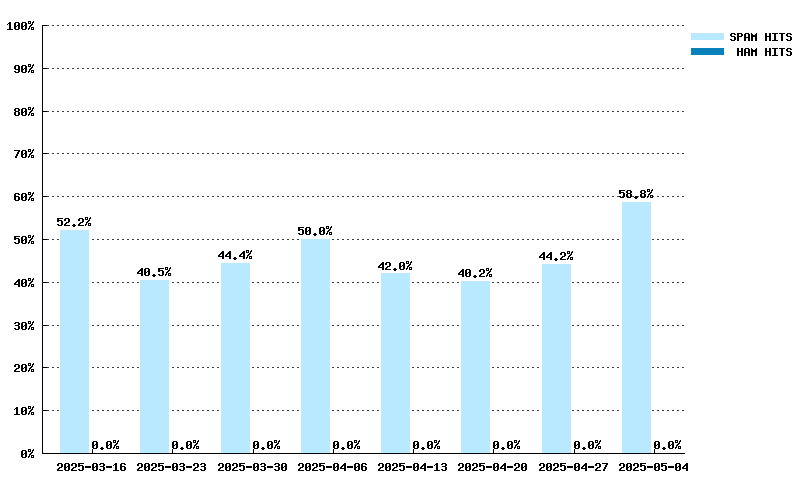 Intersection of zen.spamhaus.org with other lists
Further information on SPAMHAUS ZEN
ZEN is the combination of all Spamhaus DNSBLs into one single powerful and comprehensive blocklist to make querying faster and simpler. It contains the SBL, the XBL and the PBL blocklist.
Spamassassin config
header      RCVD_IN_ZEN       eval:check_rbl('zen-lastexternal','zen.spamhaus.org.')
describe    RCVD_IN_ZEN       Received via a relay in Spamhaus Zen
tflags      RCVD_IN_ZEN       net
View the data processing guide to learn more.
Visit the Blacklist Monitor mainpage for more blacklist statistics.