Results for dnsbl-2.uceprotect.net
Weekly statistics: 2023-10-15 - 2023-12-03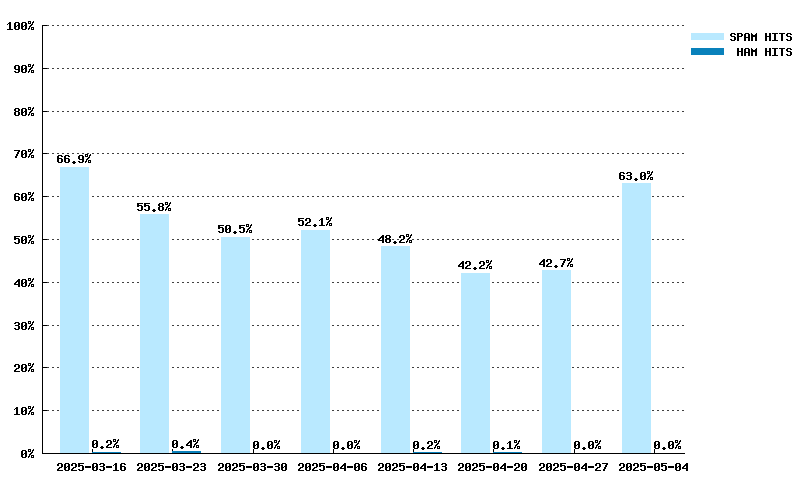 Intersection of dnsbl-2.uceprotect.net with other lists
Further information on UCEPROTECT 2
UCEPROTECT Level 2 escalates within the allocation if the number of UCEPROTECT-Level 1 listed abusive hosts grows over predefined trashcounts within 7 days. Allocations smaller than /26 will be Level 2 listed immediatley if only a single IP gets listed at Level 1, and a /25 if 2 IP's get listed at Level 1 for abuse within 7 days.
Spamassassin config
header   RCVD_IN_UCEPROTECT2  eval:check_rbl_txt('uceprotect2-lastexternal',
                                                 'dnsbl-2.uceprotect.net.')
describe RCVD_IN_UCEPROTECT2  Listed in dnsbl-2.uceprotect.net (open relay/proxy/dialup)
tflags   RCVD_IN_UCEPROTECT2  net
score    RCVD_IN_UCEPROTECT2  0 # please adjust the score value
View the data processing guide to learn more.
Visit the Blacklist Monitor mainpage for more blacklist statistics.