The user can be notified with desktop notifications when new emails arrive at one of the Inbox folders. They appear at the bottom right of the screen and display the sender and subject of the newly received emails.

Desktop notifications can be enabled or disabled under File, Options, Mail, in the Message arrival section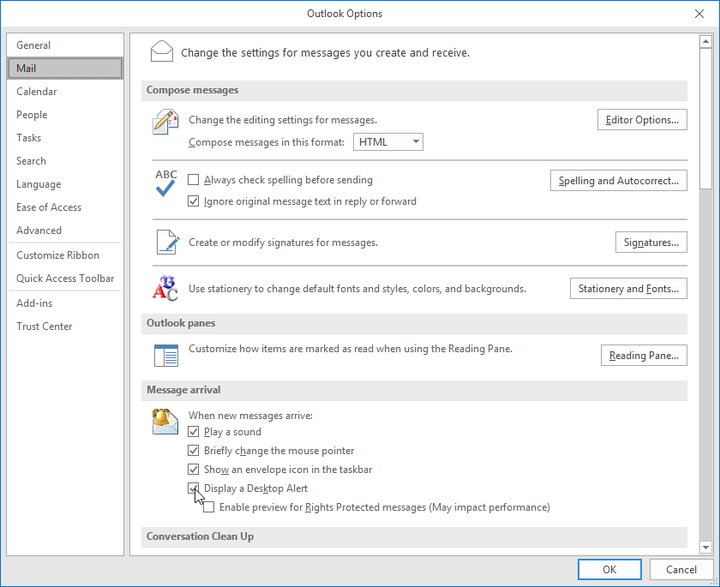 Desktop notifications display a maximum of 3 new emails. If new emails arrive within 60 seconds of the last desktop notification being displayed, no further desktop notification will be displayed for them, to avoid distracting the user with too many notifications. No notification is displayed for emails that are already marked as read. This also applies to emails that have been on the server for more than 2 hours.
These settings can be adjusted through the registry, see Section 29.2.2, "Addin Settings".