Results for dnsbl-1.uceprotect.net
Weekly statistics: 2023-10-15 - 2023-12-03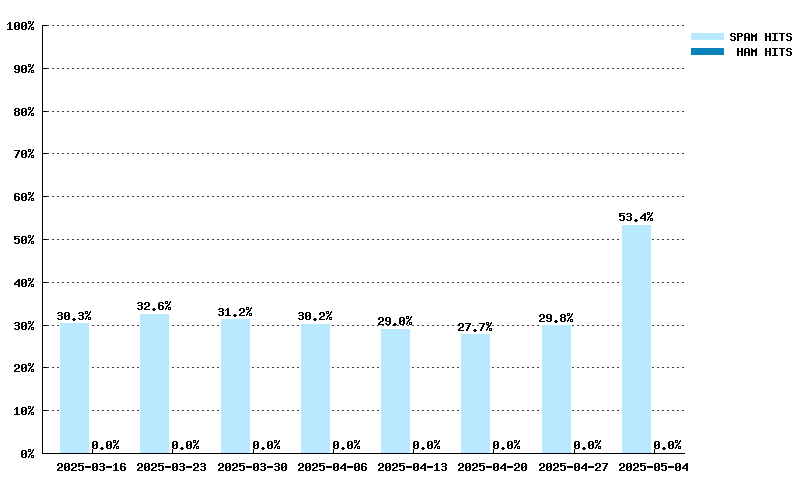 Intersection of dnsbl-1.uceprotect.net with other lists
Further information on UCEPROTECT 1
UCEPROTECT Level 1 exclusively lists IP addresses with either wrong or missing or generic reverse DNS (PTR record), or dialup connections (typically suggesting a home/other user with a dynamic connection), or computers with exploited / exploitable security holes (e.g. open proxies, open relays, vulnerable webservers, virus infected etc) or which are assigned to well-known spammers.
Spamassassin config
header   RCVD_IN_UCEPROTECT1  eval:check_rbl_txt('uceprotect1-lastexternal',
                                                 'dnsbl-1.uceprotect.net.')
describe RCVD_IN_UCEPROTECT1  Listed in dnsbl-1.uceprotect.net (open relay/proxy/dialup)
tflags   RCVD_IN_UCEPROTECT1  net
score    RCVD_IN_UCEPROTECT1  0 # please adjust the score value
View the data processing guide to learn more.
Visit the Blacklist Monitor mainpage for more blacklist statistics.