Results for hostkarma.junkemailfilter.com
Weekly statistics: 2023-10-15 - 2023-12-03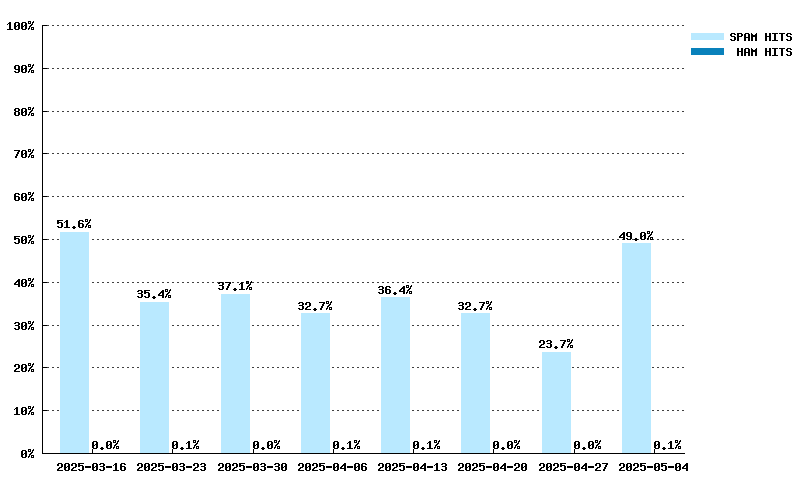 Intersection of hostkarma.junkemailfilter.com with other lists
Further information on JMF-BLACK
Free DNS host karma listing servers to provide information to the world about what servers are sending spam, nonspam, or a mix of spam and nonspam. This is a service of Junk Email Filter dot com.
JMF-Blacklist: Confirmed Spam-Source. If the IP is listed here you can bounce it without further checking.
Spamassassin config
header      RCVD_IN_JMF_BL    eval:check_rbl_sub('JMF-lastexternal','127.0.0.2')
describe    RCVD_IN_JMF_BL    Sender listed in JMF-BLACK
tflags      RCVD_IN_JMF_BL    net
score       RCVD_IN_JMF_BL    0 # please adjust the score value
View the data processing guide to learn more.
Visit the Blacklist Monitor mainpage for more blacklist statistics.