Results for dyna.spamrats.com
Weekly statistics: 2023-10-15 - 2023-12-03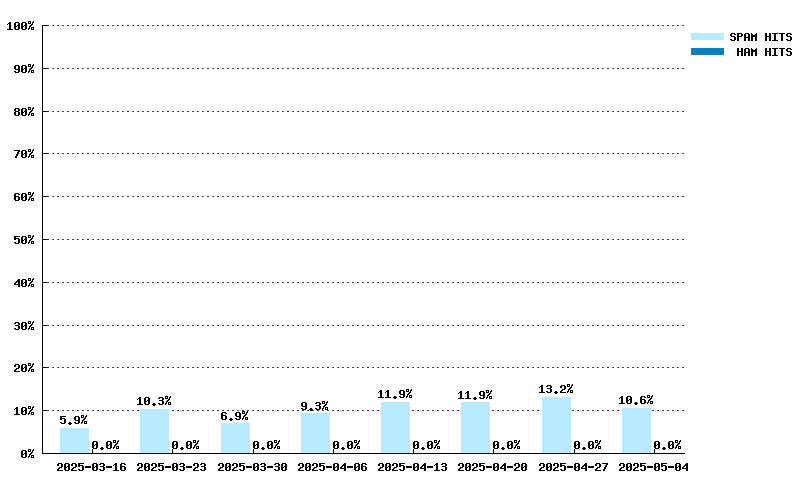 Intersection of dyna.spamrats.com with other lists
Further information on SPAMRATS DYNA
SPAMRATS DYNA is a collection of IP Addresses that have been found sending an abusive amount of connections or trying too many invalid users at ISP and Telco's mail servers. They are also known to conform to a naming convention that is indicative of a home connection or dynamic address space.
Spamassassin config
header   RCVD_IN_SPAMRATS_DYNA  eval:check_rbl('spamratsdyna-lastexternal',
                                               'dyna.spamrats.com.')
describe RCVD_IN_SPAMRATS_DYNA  Sender listed in spamratsdyna
tflags   RCVD_IN_SPAMRATS_DYNA  net
score    RCVD_IN_SPAMRATS_DYNA  0 # please adjust the score value
View the data processing guide to learn more.
Visit the Blacklist Monitor mainpage for more blacklist statistics.