Results for pbl.spamhaus.org
Weekly statistics: 2023-10-15 - 2023-12-03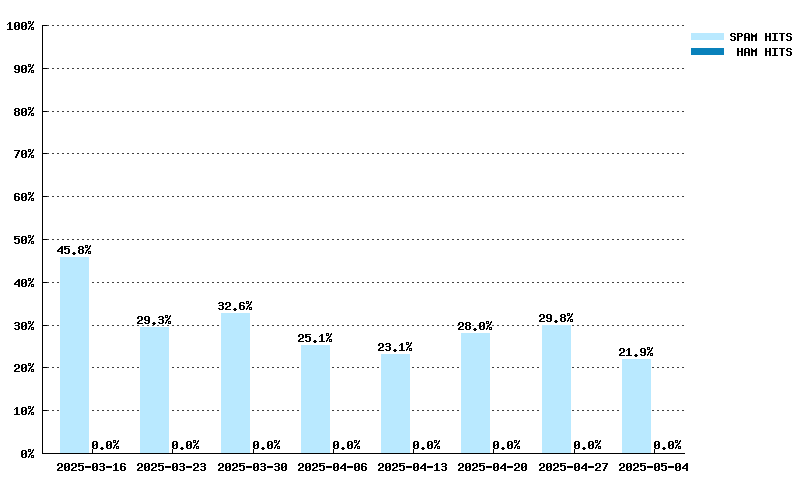 Intersection of pbl.spamhaus.org with other lists
Further information on SPAMHAUS PBL
The Spamhaus PBL is a DNSBL database of end-user IP address ranges which should not be delivering unauthenticated SMTP email to any Internet mail server except those provided for specifically by an ISP for that customer's use. The PBL helps networks enforce their Acceptable Use Policy for dynamic and non-MTA customer IP ranges.
Spamassassin config
header      RCVD_IN_PBL     eval:check_rbl_sub('zen-lastexternal','127.0.0.1[01]')
describe    RCVD_IN_PBL     Received via a relay in Spamhaus PBL
tflags      RCVD_IN_PBL     net
score       RCVD_IN_PBL     0 # please adjust the score value
View the data processing guide to learn more.
Visit the Blacklist Monitor mainpage for more blacklist statistics.