Results for wl.mailspike.net
Weekly statistics: 2023-10-15 - 2023-12-03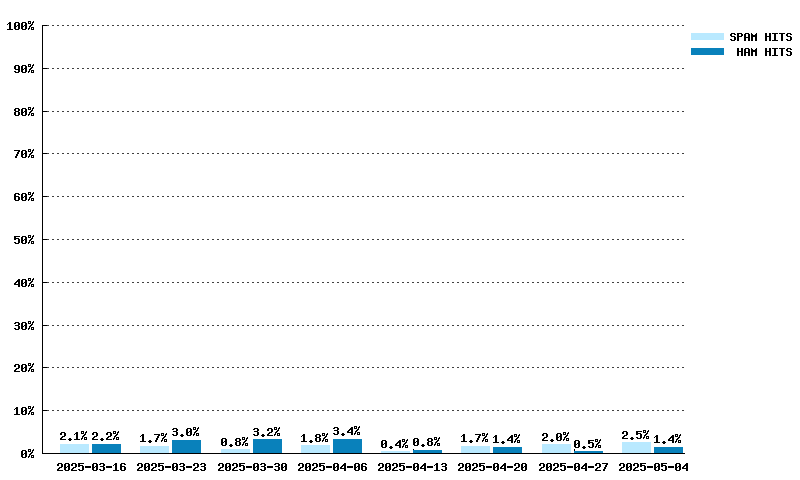 Intersection of wl.mailspike.net with other lists
Further information on MAILSPIKE WL
This zone lists all IP addresses with good reputation levels between H2 and H5. The listed IP addresses may occasional send spam but since they originate mostly legit traffic, they should not be blocked. This list can be used as a feature when determining if a message should be considered spam or not, but it should never be used for whitelisting purposes.
| | |
| --- | --- |
| Name | MAILSPIKE WL |
| Type | DNSWL |
| Website | mailspike.org |
| Lookup | wl.mailspike.net |
Spamassassin config
header  RCVD_IN_MSPIKE_WL   eval:check_rbl('mspike-lastexternal','wl.mailspike.net.')
tflags  RCVD_IN_MSPIKE_WL   net
score   RCVD_IN_MSPIKE_WL   0 # please adjust
View the data processing guide to learn more.
Visit the Blacklist Monitor mainpage for more blacklist statistics.