Statistik für spam.spamrats.com
Wöchentliche Statistiken: 15.10.2023 - 03.12.2023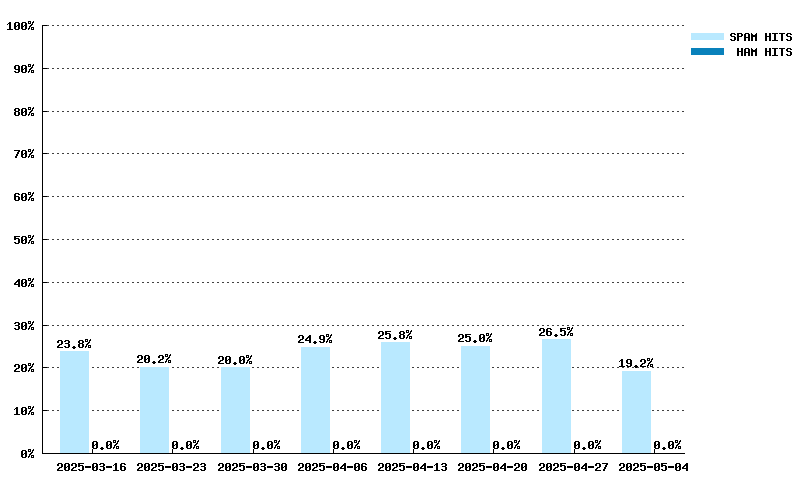 Überschneidung von spam.spamrats.com mit anderen Listen
Weitere Informationen über SPAMRATS SPAM
This is a list of IP Addresses that do not conform to more commonly known threats. This is usually because of compromised servers, hosts, or open relays. However, since there is little accompanying data this list could have false-positives, so we suggest that it only is used if you support a more aggressive stance.
Spamassassin Einstellungen
header   RCVD_IN_SPAMRATS_SPAM  eval:check_rbl('spamratsspam-lastexternal','spam.spamrats.com.')
describe RCVD_IN_SPAMRATS_SPAM  Sender listed in spamratsspam
tflags   RCVD_IN_SPAMRATS_SPAM  net
score    RCVD_IN_SPAMRATS_SPAM  0 # please adjust the score value
Mehr Informationen zur Datenverarbeitung und Statistik.