Results for sbl.spamhaus.org
Weekly statistics: 2023-10-15 - 2023-12-03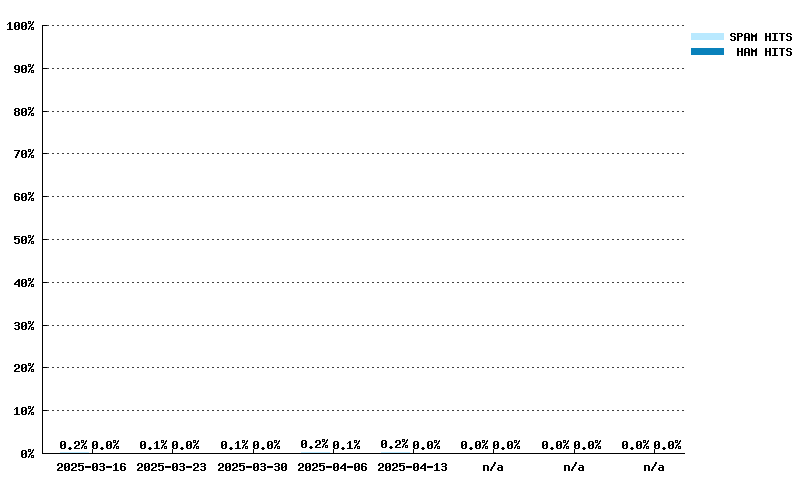 Intersection of sbl.spamhaus.org with other lists
Further information on SPAMHAUS SBL
The URIBL SBL is a realtime database of domains and URLs of verified spam sources and spam operations (including spammers, spam gangs and spam support services), maintained by the Spamhaus Project team and supplied as a free service to help email administrators better manage incoming email streams.
Spamassassin config
uridnsbl        URIBL_SBL       sbl.spamhaus.org.       TXT
body            URIBL_SBL       eval:check_uridnsbl('URIBL_SBL')
describe        URIBL_SBL       Contains an URL listed in the SBL blocklist
tflags          URIBL_SBL       net
score           URIBL_SBL       0 # please adjust the score value
View the data processing guide to learn more.
Visit the Blacklist Monitor mainpage for more blacklist statistics.