Statistik für noptr.spamrats.com
Wöchentliche Statistiken: 15.10.2023 - 03.12.2023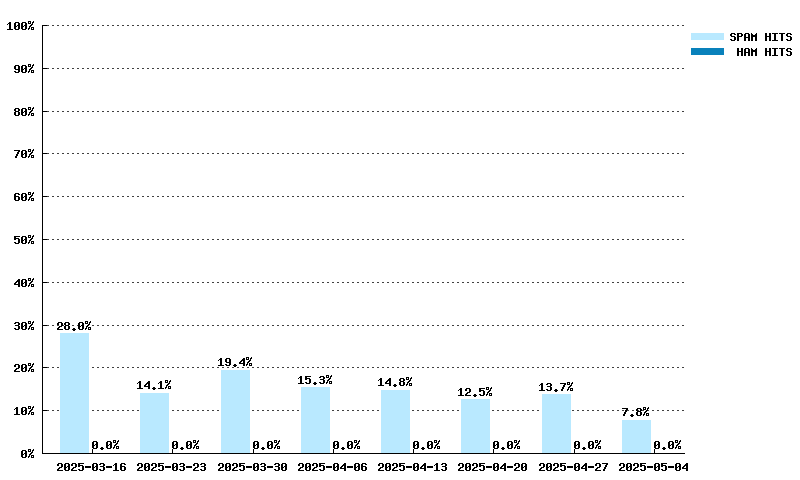 Überschneidung von noptr.spamrats.com mit anderen Listen
Weitere Informationen über SPAMRATS NOPTR
SPAMRATS NOPTR is a collection of IP Addresses that have been found sending an abusive amount of connections or trying too many invalid users at ISP and Telco's mail servers. They are also known to have no reverse DNS, a technique often used by bots and spammers. Email servers should always have reverse DNS entries.
Spamassassin Einstellungen
header   RCVD_IN_SPAMRATS_NOPTR  eval:check_rbl('spamratsnoptr-lastexternal',
                                                'noptr.spamrats.com.')
describe RCVD_IN_SPAMRATS_NOPTR  Sender listed in spamratsnoptr
tflags   RCVD_IN_SPAMRATS_NOPTR  net
score    RCVD_IN_SPAMRATS_NOPTR  0 # please adjust the score value
Mehr Informationen zur Datenverarbeitung und Statistik.