Statistik für bl.spamcop.net
Wöchentliche Statistiken: 15.10.2023 - 03.12.2023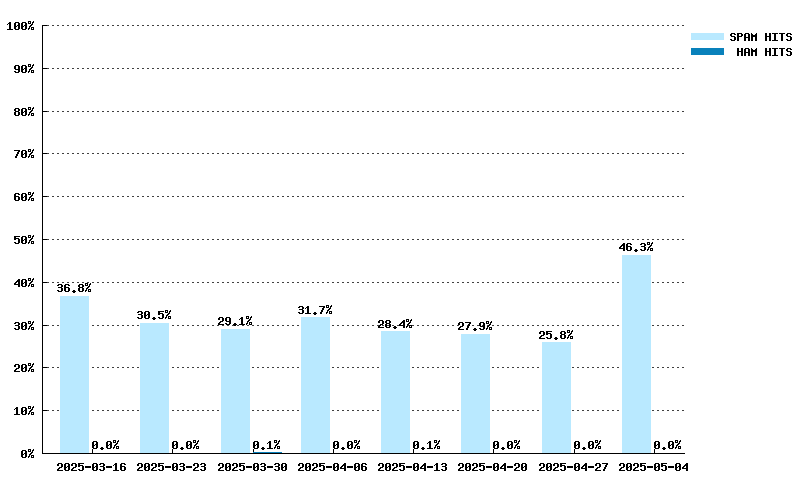 Überschneidung von bl.spamcop.net mit anderen Listen
Weitere Informationen über SPAMCOP
SpamCop is the premier service for reporting spam. SpamCop determines the origin of unwanted email and reports it to the relevant Internet service providers. By reporting spam, you have a positive impact on the problem. Reporting unsolicited email also helps feed spam filtering systems, including, but not limited to, SpamCop's own service.
Spamassassin Einstellungen
header   RCVD_IN_BL_SPAMCOP_NET  eval:check_rbl_txt('spamcop-lastexternal',
                                                    'bl.spamcop.net.',
                                                    '(?i:spamcop)')
describe RCVD_IN_BL_SPAMCOP_NET  Received via a relay in bl.spamcop.net
tflags   RCVD_IN_BL_SPAMCOP_NET  net
score    RCVD_IN_BL_SPAMCOP_NET  0 # please adjust the score value
Mehr Informationen zur Datenverarbeitung und Statistik.