Statistik für xbl.spamhaus.org
Wöchentliche Statistiken: 08.10.2023 - 26.11.2023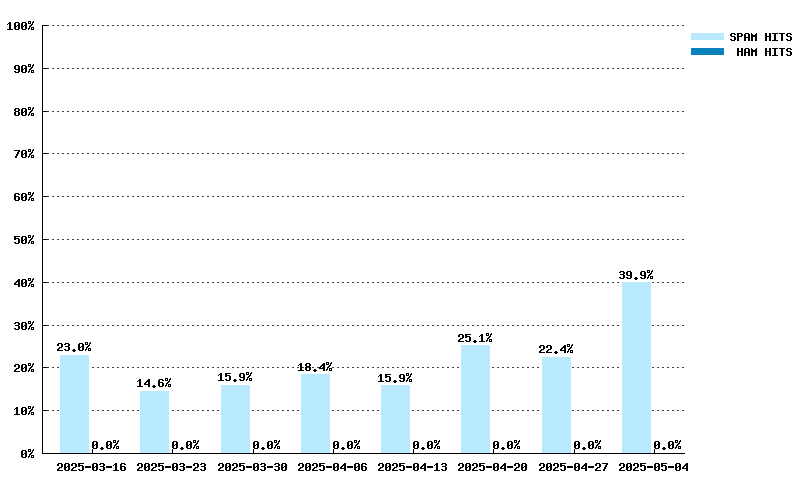 Überschneidung von xbl.spamhaus.org mit anderen Listen
Weitere Informationen über SPAMHAUS XBL
The Spamhaus Exploits Block List (XBL) is a realtime database of IP addresses of hijacked PCs infected by illegal 3rd party exploits, including open proxies (HTTP, socks, AnalogX, wingate, etc), worms/viruses with built-in spam engines, and other types of trojan-horse exploits.
Spamassassin Einstellungen
header      RCVD_IN_XBL     eval:check_rbl_sub('zen-lastexternal','127.0.0.[45678]')
describe    RCVD_IN_XBL     Received via a relay in Spamhaus XBL
tflags      RCVD_IN_XBL     net
score       RCVD_IN_XBL     0 # please adjust the score value
Mehr Informationen zur Datenverarbeitung und Statistik.